A wonderful place - would highly recommend. The staff are extremely knowledgeable and are accepting and inclusive of neurodivergent conditions and different abilities. They are so respectful about their animals and are very mindful of all involved during the sessions.
I have been mentored by Jo Iskra since February 2018. I have been interested in learning more about emotional awareness and sense of self through horses since the age of 13.
I am on the autism spectrum and have Generalised Anxiety Disorder, and animals have been a big passion of mine since a young age. Jo's compassion and knowledge around emotions and connections between horses and humans helped me immensely in gaining more self awareness.
She was able to guide me through the eyes of the horse to help me reflect on myself. Our sessions were enjoyable, often followed by drawing my experiences afterwards. Incorporating art aided me in solidifying concepts I had learnt with the horse and Jo.
I am also very interested in becoming an animal assisted therapist myself; Jo's guidance and tutelage has helped me to understand better the complexity of the human-animal connection and how to help other people through their issues.
I have learnt powerful strategies to help me navigate the world such as using meditation and mindfulness to be peaceful, which will be extremely useful for me as I transition into university this year.
Working with Jo one on one with the horses and art therapy has significantly impacted Jirri. She has learnt so much about herself, others and horses and has improved dramatically in her leadership skills and confidence at school. Thank you, she loves the time she spends with you.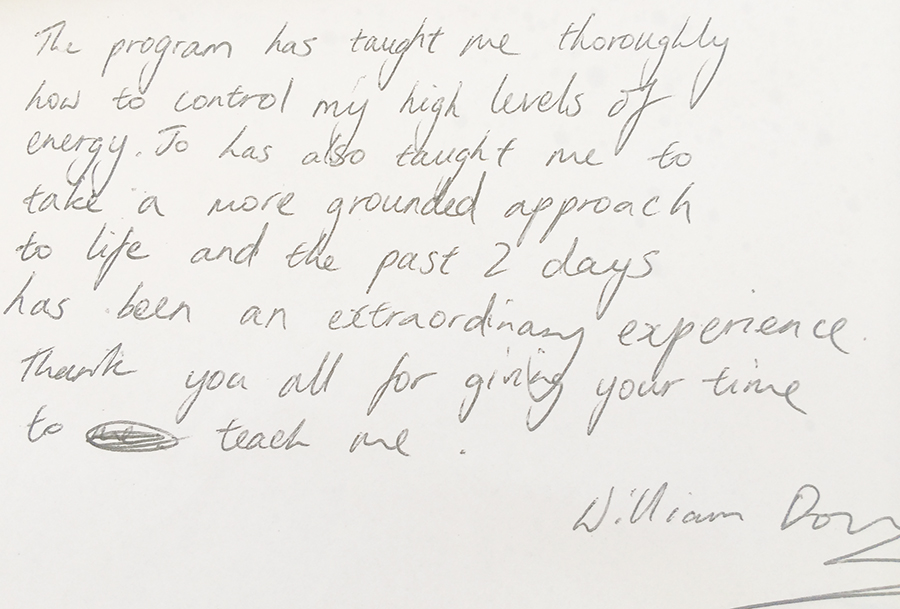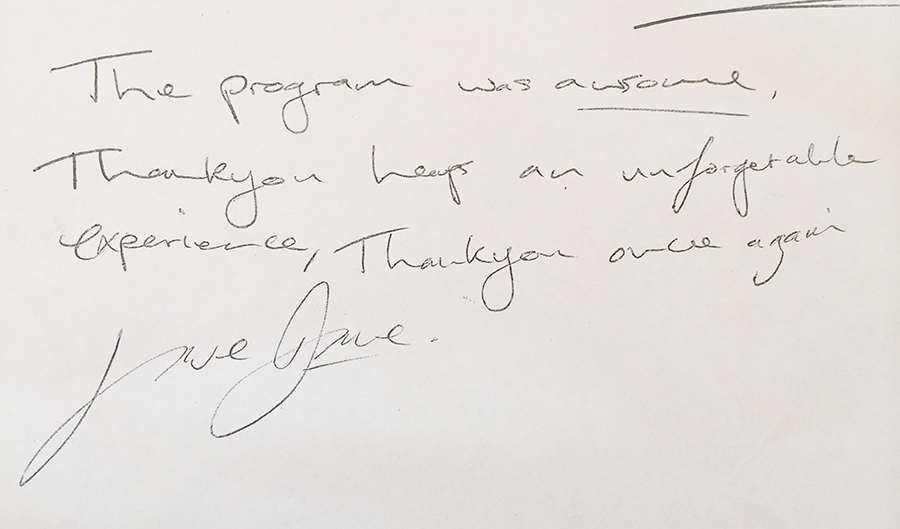 Josie ~ Student of Kailie
I feel that little by little it's slowly seeping in & I love the relationship Boston and I now have, I look at my old training methods and I can see that you have given me a gift. And this gift has given me an understanding of horses that has forever changed how I will train, act and be when I am with them and for that I will always be grateful to you.
Kathryn ~ Student of Kailie
Your support and advice has been invaluable and I thank you so much.
Something has clicked with her, I feel a definite change…I love my little pony; I don't care what all the knockers say.
Dear Kailie and Jo,
Thanks for a wonderful 2 days in exploring the relationship between a horse and their human. Learning about the personalities that drive/guide us and how necessary individual approaches are I found quite illuminating and have taken on the techniques discussed and tested, all of which I have found to be extremely helpful. For people who recognise that a positive relationship between the horse and yourself is paramount, the HE Team and their clinics is for you and for me.
Looking forward to the next clinic.
Regards
What a beautiful and unforgettable experience!!
I came to learn a different approach to horses, and in the end I learned a different approach to Life!!
I came for one month, and decided to extend my stay two more months as a live in student!
Jo is very open minded and would answer all of my questions! So I did not hesitate to ask!
I was completely part of the family, Jo is also an excellent cooks and I ate really healthy food.
The farm is beautiful, the perfect place to reconnect with Nature.
I learned a lot while observing the horses herds, and was taught by Jo who's knowledge is very extensive.
If you care about the animals this is the place to be, you will learn how to develop a relationship with them instead of using them and that makes all the difference.
At the time Jo was raising baby kangaroos, so I had the Chance to help care for the baby kangaroos that she rescued. So lucky I know!! They are amazing animals!!
I recommend definitely Holistic Equitation if you seek to improve your knowledge and spirituality and of course the horses, if you wish to open your mind, Jo would be happy to help you!
I will always remember this experience and I feel like I found an Ozzie family!
I am grateful and thankful for this unique experience.
I stayed for one week at Holistic Equitation and have to say that this amazing woman, Jo gave me some food for thought. She is really nice and I learn't a lot. How to do work around the farm and care for horses. Thank you Jo. for telling me so much about healthy food. I will definitely try and eat healthier.
You will like it there .. and wait until you see how Jo talks to the animals 🙂 She is fantastic. Thank you so much. Hope we will keep in touch. Thanks for everything.
DANKESCHON
Karen ~ Student of Kailie
Your depth of knowledge and the way in which you deliver it is awesome.
He was really good again today and much more relaxed. I know I am making good progress. I am learning more from him (the horse) than I could have dreamed of! I feel like I am growing so much with every step I am taking. This is so exciting for me!
It's so lovely that you take such an active interest in her, both inside and outside the horse world - she really is so lucky and grateful to have met someone so holistically connected to her interests.
David ~ Student of Kailie
Thanks for the clear and practical advice…. it needs to be spelt out as clearly as you have.
Had a fantastic street trail ride on Zig tonight. 7 kms of hills, a bit of bush but mainly roads, cars, trucks, tree shredders, sheep, alpacas, cattle – all encountered and it didn't matter. I was on her back the whole time; I was able to control the head, front end and pace without much fuss. Zig was very relaxed and had fun – no stress sweating and stretched neck 90% of the way in walk or trot of slow or fast pace.
I am deeply grateful to you - You have enabled me to continue to realise my potential - and the potential of the horses. This is entirely due to your kindness and strength and also your incredible knowledge of the way of the horse.
You have been such a patient and consistent teacher - You are never ambiguous , your vision is very clear and you have a deep understanding of the classical principles.
Visualising the movement, feeling the movement, experiencing the movement, understanding the movement - These are the key questions that can be so very elusive - you have been a guide for me to the find the answers.
Heike ~ Student of Kailie
Thanks again for a wonderful lesson yet again. I enjoy them so much and always feel like I walk away with a new treasured bit of information. And I love the way the lessons just unfold in the most perfect way possible. It is very refreshing for me as it is, as you would say "organic".
The Club instructor put them over poles, then jumps. They went around so calm, that the instructor did not understand what the problem was. Child and Horse home happy and safe, yeah!
Thank you for your part in my life I will always have the deepest respect for you as a person and as a fabulous horseman.
It has been entirely due to your kindness, patience and strength - and also your faith in me that has meant I have gone on to re connect with enjoying every moment of my time with my horsey friends.
You have also been such a patient and consistent teacher - You are never ambiguous, your vision is very clear, your really know your stuff
I am deeply grateful to you - You have enabled me to continue to realise my potential - and the potential of the horses
"Wow, what a few days. What a wonderful experience for both my horse and I! The bond between us has deepened significantly and his trust in my leadership has soared. Thank you!"
Sarah ~ Clinic Participant
Hi Jo,
Thank you so much for having us at the clinic in January. It was wonderful, and so peaceful, to be amongst an entire group of like minded people. As I said to Kailie, it was lovely to not have to shut up for fear of weirding people out!
Fiona ~ Clinic Participant
Hi Jo,
Firstly a huge thank you to both you and Kailie for all the hard work that you put into the clinic, both in preparation of your property and planning, and also the work on the actual two days of the clinic. It was a really great experience for me, and I think for all the others at the clinic as well - just the right mix of people and personalities. And thank you so much for the patience with my girl in the loading at the end of the day on Friday - she came off the float well
Rosie ~ Clinic Participant
I had such a great time at your place, I think what you and your amazing team bring to the horse world is very beautiful, unique and a much needed source of knowledge and support.
Thank you also, for sharing your own personal experiences - it takes such strength to get through what you have faced.
Malmsbury Youth Justice Centre – Annette Hatherly
Equine Facilitated Learning Program conducted at the Malmsbury Youth Justice Centre Oct 2012
This program conducted for the disengaged young men in custody, was again one of the most powerful and moving experiences I have ever had the privilege to observe.
The clients were able to express their potential leadership qualities and explore their soft skills in a non-threatening way.
It was almost unbelievable to see some of these young men relax and be enthusiastic, gentle participants in all of the activities around the horses.
Over the two days they developed and learnt horse-handling and communication skills they never thought would be possible, as well as became more connected with their peers and definitely improved their interpersonal skills.
They have not stopped talking about the program since.
I believe this program goes along-way to helping these young offenders develop self-esteem and ready them for re-connection with their community.
Thank you so much.
Cheers
Annette Hatherley
Please contact:
Jo Sheval for more details
0478 7111 80
45 Connors Lane, Seville VIC 3139, Australia